The Story of The Shepherd's Staff
The Shepherd's Staff was formed in 2006 when Greg Allen (President) joined Jim Nutt (Founder) to rebrand Jim's staffing company. Greg and Jim had worked together previously in church staffing, and they wanted to create a staffing firm that was truly client-focused.
Since the firm's earliest days, a number of other key staff have been added to the team. Our staff is committed, both as individuals and as a team to being as useful and unique as a staff is in the Shepherd's hand so that He is able to empower you and your church through our services.
In addition to the individuals listed here, our team consists of a wide network of associates and affiliates that partner with our lead consultants on every search. This allows us to reach deeply into every denominational and ministerial niche in order to connect with as many potential candidates as possible.
Our consultants, associates, and affiliates have significant church ministry experience and are able to leverage that expertise to help you discover a greater quantity and quality of candidates than what is normally possible.
We would be honored to speak with you about what how our highly skilled team consistently provides exceptional results for our client churches.
Frequently Asked Questions
Let us answer some of your questions for you. We are confident we can give you the information that you will need or want to know when choosing us. These questions and answers might help you decide.
What is your Process?
Every search utilizes the same basic process. However, the timing and order of steps vary based on the needs of the church. Each search has its peculiarities and we don't believe that there is a one-size-fits-all solution. We want to work with you in the way that works for you. Click here to visit our Search Process page for more information.
Why should my church consider using a search firm to help us fill a position?
A search firm can be a great asset to you in a search for the right fit for your team. They will spend a great deal of time getting to know you in an effort to thoroughly understand the opportunity. Since they fill the role of the objective, interested outsider, they will be able to position your opportunity appropriately to possible candidates, setting your church apart from those who do not utilize such a resource. A search firm has the ability to reach way beyond your network to make your opportunity known to a larger pool of prospects than you will be able to access. This is done through advertising, leveraging an extensive database and continuing research to identify candidates from all over who may be a good fit for your team.
In addition to that, a search firm specializes in thoroughly vetting candidates while at the same time helping you walk through your search process effectively. They should formally interview each candidate as a part of the search process (and provide interview documentation), check references thoroughly and personally and also administer any assessments that you would like to use. A comprehensive background check should be a part of the service they offer as well. The search firm's job here is to provide you with the information you need to thoroughly evaluate a candidate's possible fit with your church. Your role is to use that information, along with the information and impressions you gather to make an informed decision about hiring a staff member.
Getting outside help on something as crucial as a new staff member for your church is a wise move. We've heard it said "We can't afford not to hire a search firm." In most cases, there are services that search firms offer that will vastly improve your ability to select the right fit for your team. We can promise it is a great decision and investment.
Would you like to talk through this in more detail? Contact us.
What does your service cost?
Search firms typically base their service charge on a percentage of the first year's salary of the hired candidate. At this level, that percentage is usually in the range of 30% to 33%. However, you have to be careful here. Some firms base their fee on a "salary package" number, greatly increasing the overall search fee. In addition to that, some firms do not cap their fee. They may also include certain hourly or monthly expenses. Get all of this in writing before you commit, or you may be surprised when it comes time to settle up!
At The Shepherd's Staff, we will commit with you to an exact fee for the search. We will work with you to estimate the one time investment for travel expenses for us to complete our discovery work with you.
When considering a search, you should also keep in mind that you will have interviewing costs for the candidates you bring on site or choose to travel to interview. You will determine the number of candidates you engage at that level, but it is a very real cost you should consider when budgeting. Since you will in all likelihood be relocating a candidate, remember to include relocation costs when considering the overall cost of the hire.
Would you like to talk through this in more detail? Contact us.
How long does a search take from start to finish?
An average is four to six months from our Discovery session to hire. This can vary, of course, and most of the search time is comprised of the interview time. If your church makes decisions fairly quickly with a limited number of people, then you will see that reflected in the amount of time required. If your process uses committees, that will have an impact on the amount of time required.
We have the most control over the first part of the process – the time between discovery and first round interviews. In almost every case, you will be interviewing qualified candidates between weeks four and six after Discovery.
We will urge you during the process to make decisions in a timely manner. We do not want to rush you, as we understand that discernment takes time. We also don't want to waste time unnecessarily. All of this is discussed thoroughly early on so that expectations can be reasonably set. You will be updated regularly on the search. You will always know exactly what is going on.
Would you like to talk through this in more detail? Contact us.
What if we have a search committee?
No problem. We work beautifully with search committees. Over the years, we have had some churches tell us that their search committee is not in favor of working with a search firm because they feel they are being replaced. Nothing could be further from the truth. Instead, our work enables the committee to focus more clearly on interviewing, discernment and recommendation. Since we will be filtering resumes and only passing on those that meet or exceed the qualifications for the position, they will feel their workload is reduced on the front end of the process. As soon as qualified candidates are identified, however, the search committee will have plenty to focus on and pray over in every meeting. During the early weeks of the search, as we are filtering resumes, the search committee can continue to prepare spiritually and practically for the interview and selection process.
What's the difference in working with a search firm and posting our ads on the internet?
Posting your ad on your website or on a job search site is a good thing to do. That may be effective attracting the candidate who is pouring over church websites and job search sites looking for a job. And that is one kind of candidate for you to consider. Frankly, you probably don't need our help to find people who are aggressively looking for you.
However, the reality is that most candidates do not have the time to conduct a full scale job search. And if they did, why would they necessarily seek your church out over the hundreds of similar opportunities? Would they find you?
That doesn't even begin to address the candidate who (probably like you) isn't actively looking but who might be responsive to opening the door of conversation if approached. Perhaps he or she is sensing that it is time to move on, but at this point it is only a thought. We actually spend most of our time identifying and engaging this type of candidate through disciplined, diligent effort. We work in confidence, allowing candidates to be very open with us without ramifications – either those from you (the hiring church) or from their current church. This allows us to reach candidates for your opportunity who simply are not going to look for you.
Would you like to talk through this in more detail? Contact us.
What kinds of assessments do you do?
Most often, the churches we work with are used to using certain well-known personality assessments. We will be glad to facilitate those assessments for you. Often, candidates we identify have been assessed many times, and they have kept their result reports. We will make those available to you.
After we understand your needs, we will be in a better position to recommend specific assessment tools for you to consider based on your church history, culture and management.
Would you like to talk through this in more detail? Contact us.
How long have you guys been around?
The Shepherd's Staff has been in operation officially since 2007. However, our President, Greg Allen has been helping churches hire since 2002. Our founder, Jim Nutt and one of our consultants, Darrell Whipple, began staffing for churches in 2003. Greg and Jim worked for several years in corporate staffing prior to that.
Our team comes from a variety of backgrounds including full-time and part-time church ministry, church leadership and strong business experience. All of us are committed to leveraging our gifts to serve you as you make the best staffing decisions for your church.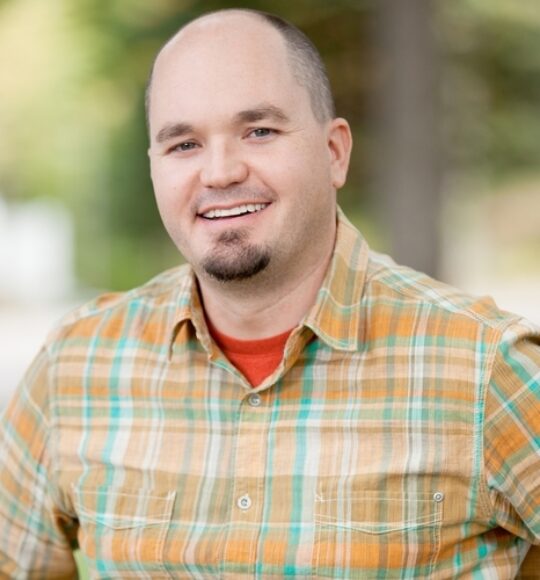 Buck Webb
Search Consultant
Learn About Buck
Buck has more than 25 years of hands-on ministry experience serving churches in Washington, Arkansas, Wisconsin, Tennessee, West Virginia, Texas, and Iowa. They have ranged in size from fifty to several thousand. His primary responsibilities and roles have been in Next Gen Ministry serving students, children, and parents but has been a part of multiple executive teams. He has a passion for small groups and helping churches determine and develop systems and structures.
Buck's broad experiences allow him to understand a variety of contexts and settings that are unique to each church. Having lead and hired staffed in growing churches, he brings years of expertise in helping churches and candidates find the right fit.
Buck and his wife Beth have four amazing kids and are in the process of adopting two more. They currently reside in the Des Monies area and love to watch college football (Go Hogs!).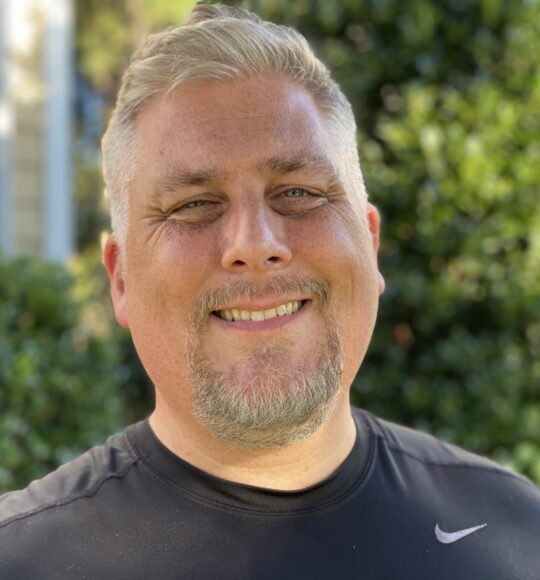 Charlie McDonough
Search Associate
Learn About Charlie
Charlie has served in NextGen ministry roles in churches in Louisiana, Florida, and North Carolina.  Charlie has led large student ministries for most of his ministry, hiring and managing staff teams and leading change. He has developed a passion for systems and processes that help the church get from where they are to where they need to be. Charlie has helped lead multiple churches through transitional periods in their history.
This varied experience in churches, large and small, gives Charlie a unique perspective to help place the right people in the right position to maximize their effectiveness for organizational health.
Charlie and his wife, Stacy, currently live in wake Forest, North Carolina, where they love to spend time outdoors and exploring the local parks and lakes.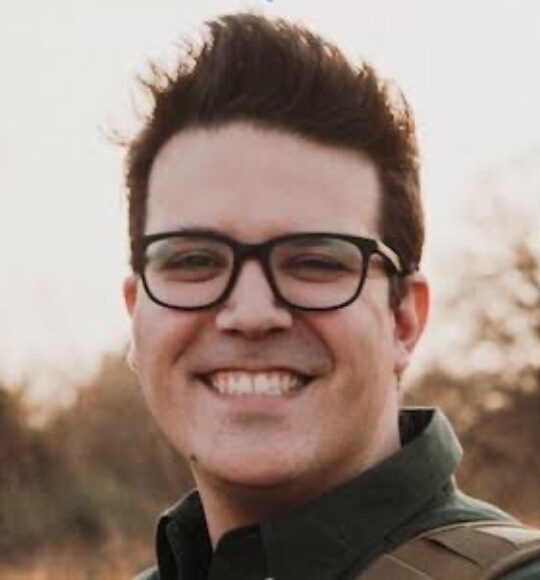 Bo Patterson
Search Associate
Learn About Bo
Bo has over 15 years of church experience working at three of the largest churches in America. After graduating from Baylor University with a Bachelors in Management and Marketing, he began work at Prestonwood Baptist Church in Plano, TX.
Prestonwood is Bo's "home" church and he grew up there for 30 years. He led the Young Singles and College Ministry for 6 years before moving into other age-graded ministries. Bo also helped develop Prestonwood's curriculum, oversaw their membership process, and helped oversee church-wide projects.
Bo continued exploring how the church could reach more people while also seeing each person deepen their love for Christ. He became the Connect Pastor at Mobberly Baptist Church in Longview, TX and oversaw children, student, and adult ministries of over 2,300 people. During this time, he saw the great need for qualified and excited staff. As he began to oversee more staff he realized how much better ministry was when the right person was in the right spot.
Bo and his family felt the desire to move back to the metroplex and recently they have become a part of the Lakepointe family in Rockwall, Texas. He is the Next Step Pastor and oversees spiritual decisions, baptisms, host teams, and the Next Step membership class. His passion to see the right people in the right spot has grown and so Bo joined the Shepherd Staff team in the Fall of 2020.
Bo and his wife, Carrie, have 2 wonderful children, Zane and Lily. As a family they love playing or watching games, enjoy trying out food all over the metroplex, and having fun to the extreme.
Josh Sims
Search Associate
Learn About Josh
Josh began serving in ministry in Fresno, CA in 2008. Since then, he's led various ministries including worship, children's, youth, young adults, and a small church plant in Central Pennsylvania. Currently, he serves as the Youth Pastor at Sent Church in Plano, TX.
Josh has 4 years of experience in executive search, with marketplace clients in the industrial automation and engineering space. He's helped military veterans, college grads, and seasoned professionals continue to move forward in their careers. Josh loves partnering with leaders to provide solutions to some of their biggest talent challenges.
What motivates Josh most in life is his love for Jesus, his amazing wife Stefanie, and his 6 marvelous children. Josh believes that his kids are his greatest legacy.